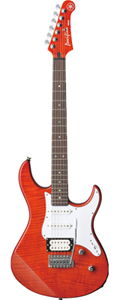 Please note that guitar lessons are not currently available. We hope to have them back up and running later on in 2022
The Guitar Encounters course is for anyone interested in learning to play the electric/electro-acoustic guitar.
Guitar Encounters is a rock and pop-based course. Perfectly suited to any aspiring guitarist from the age of 8 upwards, lessons are taught on electric and electro-acoustic guitars (all supplied). Classes contain typically 6 to 8 students so there will always be a chance to play as a group to complement solo work. Not only does the course material cover skills and techniques that would make other guitarists green with envy, it also fully supports music in the National Curriculum so you can learn while having fun playing!
Guitar Encounters also teaches general music and guitar-specific notation and theory. It even covers technical issues such as how to correctly set-up and maintain an instrument, and how to use instrument tone controls, effects and amplifier controls to recreate the sounds of guitar legends. The course material includes great music, covering the major milestones in popular guitar styles.
Remember – guitars are supplied at the Peterborough Music School so you don't need to own your own instrument!
Swap your air-guitar for the real thing now and book a free taster lesson on Guitar Encounters to experience this fantastic course for yourself!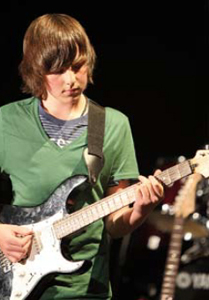 Who can take part?
Children from 8 years upward, teenagers and adults
Beginners to experienced
Length of lessons:
Size of group:
Pricing: