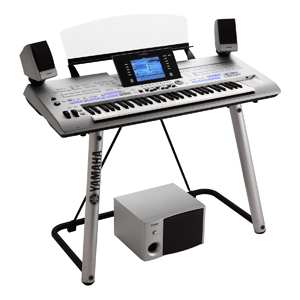 The number one place for group piano lessons and keyboard lessons in Peterborough.
The Yamaha Play for Keeps course is ideal  for those interested in keyboard lessons and piano lessons in a fun and creative environment. Working in a group of up to eight students in weekly lessons, you will have the additional advantage of being able to learn to play the keyboards or piano in a band, as well as solo. Whether you are nine or ninety, the Yamaha keyboard and Piano lessons Peterborough (Play for Keeps Course) will help you discover the fun of music-making.
The Play for Keeps course material includes an exam syllabus fully accredited by the RSL exam board and will take the student from beginner right up to Grade 8 and beyond. It encompasses a broad range of musical genres, with a focus on popular music from the Rock & Roll era to present day pop and rock music. We make sure you get to learn the styles of music you want to be able to play, so there's never been a better time to join a Yamaha Keyboard and piano course and start your weekly keyboard and piano lessons.
As with all of our Yamaha popular music courses, the lessons are taught by fully trained, DBS checked tutors, in modern air-conditioned studios using the very latest Yamaha instruments and equipment. Peterborough Music School is the premier facility for music lessons in Peterborough.
Who can take part?
Length of lessons:
Size of group:
Pricing: