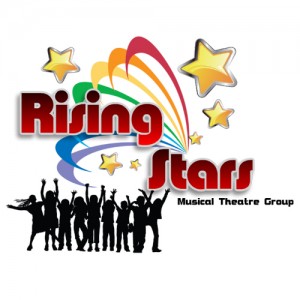 Rising Stars Musical Theatre and Dance Classes are for children aged 5 years and over.
Class Sessions run for either 60 or 90 minutes on Saturdays and Sundays in the Peterborough Music School dance studio.
Anyone with an interest in dancing, whether you have experience or not is welcome. Pop, Jazz and Musical Theater styles are covered in our dance classes.
With an emphasis on dance lessons, singing classes, acting skills are also covered for those individuals that want to be an all round performer. Here at Rising Stars we place a firm emphasis on building confidence and having fun.
Vicky Morse, Rising Stars principal tutor is a Graduate of the Midland Academy of Dance and Drama. Since leaving the drama school, she has toured the UK in professional productions such as the national tour of Mad About The Musicals, Aladdin, West Side Story and A Chorus Line. Vicky now splits her time between touring the UK with her own showband and at our song and dance class.
Classes Pricing
Little Rising Stars (4 – 7 year olds)     –    £5.00 per 60 minute session
Rising Stars (7 – 12 year olds)    –    £8.00 per 90 minute session
Teenage Rising Stars (Secondary School Age) – £8.00 per 90 minute session
With no enrolment fees or contracts, Rising Stars is the only theatre group in the area that lets you pay as you come on a weekly basis!
Clothing Requirements for Class

Indoor footwear such as plimsolls/trainers/jazz shoes and loose, comfortable clothing (no skirts or dresses)